B.T. Services is built on a reputation for quality work by excelling at every aspect of both new construction installations and existing store remodels of refrigeration systems.  Our Construction department continues to be the foundation for our company, but we do so much more than just grocery store construction!  With the addition of a highly skilled General Contractor with more than 30 years of experience in the industry to our staff, we have broadened our horizons to really make B.T. Services a turn-key solution provider.  While refrigeration systems are still our specialty, we can handle any general construction need you may have at a very competitive rate.  In an industry where there can be so much confusion on a construction site as to what company is handling what issue, it is nice to have an experienced, reputable company taking care of everything for you.  Contact Us directly if you would like more information on any of our Construction services.
" Our General Contractor was very impressed with your team at B. T. Services, Inc., not only with the high standards you strive to meet exclusively on projects of this magnitude and specialization but in the planning stages as well."
– Kathleen Sprinkle
   Buildings Supervisor
     Luminex Corporation
As with our Construction department, quality of service is the main priority for our Service department.  Whether you need someone to look at a faulty ice machine or a company to handle your regularly scheduled preventative maintenance on HVAC or refrigeration equipment, BT Services can solve all of your service needs.  Our goal is to keep your equipment up and running in a manner that suits your needs while providing you with the best customer service in the industry and we will strive daily to meet that goal.  B.T. Services even has specialists who can service much more advanced equipment including environmental chambers, freeze dryers, Glycol systems, and biomedical chillers.  From convenient stores to grocery stores and pharmaceutical companies to food service distributors, B.T. Services can make sure you are getting the most out of your equipment so that you can do your job!
3. Sales
As a member of ISE Institutional and Supermarket Equipment, B.T. Services is one of the premier refrigeration and food service equipment suppliers in the country.  With access to purchase equipment from over 100 of the top vendors in the industry, you can be assured that B.T. Services will provide you with some of the most competitive pricing in the market.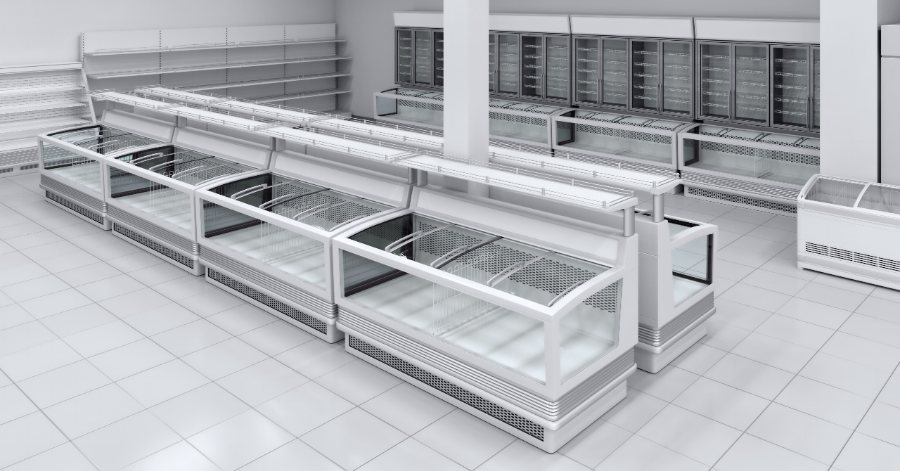 With products ranging from microwaves to walk-in freezers, B.T. Services can provide you with the opportunity to order individual pieces for your existing facility or a full turn-key solution for a new grocery store, convenience store, or food service company.  Click on the tab below to view a list of some of the vendors and equipment we have available or
Contact Us
 directly for more information.